Teacher Training Courses Online
header
Jennifer Ann Jennings - Indian School Al Wadi Al Kabir, Oman, Muscat
Superb course content ! - The study modules are good. I could give my opinions as well as ideas while answering the assignments. The practical module covered concepts like lesson and curriculum planning, craft, creativity etc. which are very useful for teachers. I am very satisfied with the money I put in for the course.
---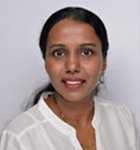 Manisha Rakesh Rane - Gems United School (Gems Education), Dubai
Course At My Own Pace! - I Received All My Study Modules Periodically Via Emails In Pdf In A Very Systematic Manner. I Took Print - Outs And Studied Anywhere. Thus, I Solved The Assignments Comfortably. There Were No Deadlines And Hurry!
---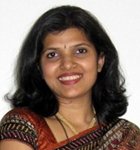 Prerna Anand Panpate - Cambridge International School, Abu Dhabi
Timely Guidance And Feedback! - My Calls And Queries Were Answered Satisfactorily By My Course Coordinator Each Time. I Got Timely Feedbacks From Her. Thus, The Institute Constantly Kept In Touch Throughout The Course. I Loved The Whole Experience. Thanks!
---
Vaishali Rajkhowa - Esprit Scholengroep, Amsterdam
Pocket-Friendly Fee Structure - The Fee Structure For The Teacher Training Courses Online At Ves Was Unexpectedly Affordable. They Did Not Charge Me Even A Single Rupee For Couriering The Final Marksheet As Well As Certificate. I Invested My Money In The Right Place!
---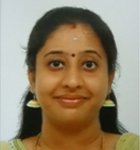 Soundarya Lakshmi - Yuv Abharathi International School, Singapore
Now A Certified Teacher! - I Was Teaching For Past Six Years Without Formal Teacher Training. I Did Teacher Training Courses Online At Ves. After The Course, My Teaching Method Improved And I Started Handling Children Better. Thanks, I Am A Better Teacher Now!
---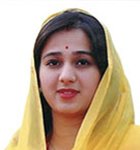 Mrigesha-Kumari-Singh - R.K.C. School- Rajkot, Gujarat
Now A Certified Teacher! - The Reference Letter Issued By The Institute Helped Me Secure Internship In A Reputable Play School. I Got Good Experience. And Good News Is That The Same School Is Now Offering Me A Teaching Job!
---
Jisha-Nambiar - Lokseva E School, Pune, Maharashtra
Globally Accepted Certificate - I Did Teacher Training Courses Online From Ves From Middle East. My Diploma Certificate Was Accepted By A School There Immediately As Was Promised By The Admin At Ves. I Got The Job. Thanks A Lot!
---