Teacher Training Course in Mumbai
header
Kashika Suri - Kookaburra Learning Center, Juhu
Skill training workshops - The workshops on craft, lesson planning as well as phonics that I attended are helping me a lot in doing my job as a teacher now. Actually I feel super confident while doing activities with the children. Thanks VES!
---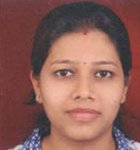 Ritu Maurya - Dr. Pillai Global Academy, Borivali (W)
Flexible batch options ! - I was happy to find different flexible batch schedules and timings that were available. I chose the most convenient weekend batch. This way I could do my job as well as take care of home and children while doing this Teacher Training Course in Mumbai.
---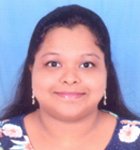 Bridget John Palamattam - Vivero International Pre-school & Child Care, Powai
Kudos to the practical training aspect! - During the full one – month internship I completely understood how a preschool actually works, how classes are conducted, managing children, report – writing etc. Thanks for such practical experience which will help me become a real teacher.
---
Reena Mahendru - Gundecha Education Academy, Kandivali
All encompassing course curriculum!! - The ECCE curriculum is superbly balanced. It is a balance of theory covering aspects like child psychology, methods of child teaching etc. and practical's like skill workshops, project work, internship etc. I loved the Teacher Training Course in Mumbai from VES !
---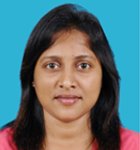 Esther Julius - Oberoi International School, Goregaon
I am now a trained teacher ! - I thank VES and my trainers from the bottom of my heart for my first teaching job in a renowned ICSE school. Without their training such a brilliant start to my teaching career would not have been possible.
---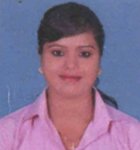 Ovita Miranda - Orchids International School, Malad
Total Value for money ! - I will recommend VES to all my friends who want quality training at an affordable fee. The money, time as well as energy I invested here have been really worth it!
---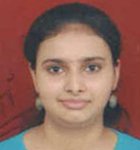 Priti Sampat - Vibgyor High, Borivali (W)
Helpful practical experience! - Out of all the study modules the most useful is the practical manual containing practical aspects like lesson and curriculum planning, child and class observation, phonics etc. I think I will need it in future also.
---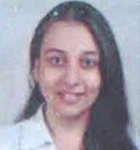 Havovi Homiyar Aibara - The Alexandra Girls' English Institution, Fort
Supportive team ! - The trainers always helped me and quickly solved my doubts. They had years of experience and were experts. Even the admin staff was very cooperative. Thanks to the VES team for their support.
---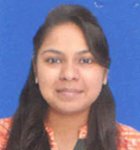 Deepali Vora - Dr. S. Radhakrishnan, Borivali
Flexible course structure! - My training tenure at VES went smoothly. Everything starting from admission procedure, flexible lecture timings up to project work is so convenient. Even the written exams are conducted periodically for Teacher Training Course in Mumbai, so I appeared when I was fully prepared.
---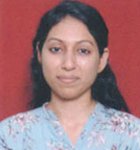 Chandrika Mendon - Infant Jesus School, Malad
Definite job – assistance! - We were regularly told about vacancies in different schools during and after the course. Such placement assistance helped many trainees like me. I finally got a job, the vacancy for which I was informed of at VES.
---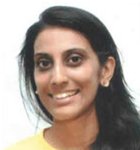 Richa Patel - Swadhyay Bhavan, Matunga
I am promoted ! - I was working for an ICSE school as an assistant teacher. My school readily accepted the ECCE certification from VES and promoted me as class teacher for 1st Std. in this academic year. I am happy!
---